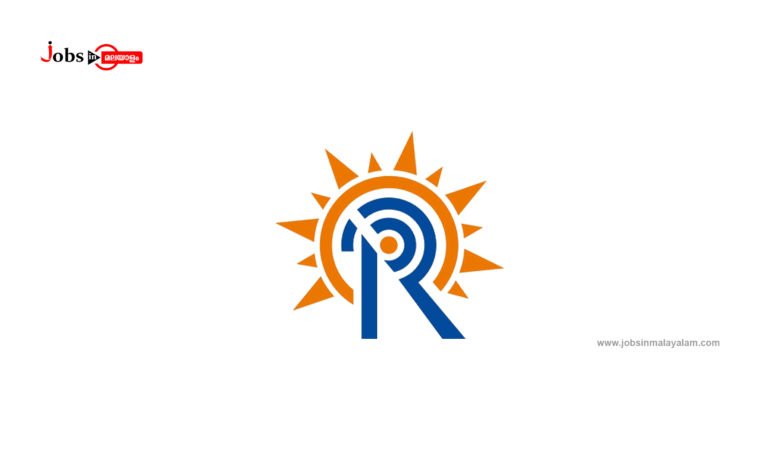 IPR Recruitment 2022 for Multi-Tasking Staff | 31 Posts | Last Date: 30 April 2022
---
IPR Recruitment 2022 – The Institute for Plasma Research, Gujarat has announced the employment vacancies for the post of Multi-Tasking Staff . There are a total of 31 vacancies to be filled for these posts. The education qualification should be Graduate. Interested candidates who are all eligible for this recruitment can apply on or before the last date . The details of Vacancy and Eligibility is given below;
About IPR -The Institute for Plasma Research is an autonomous physics research institute located in India. The institute is involved in research in aspects of plasma science including basic plasma physics, research on magnetically confined hot plasmas and plasma technologies for industrial applications.PR is now internationally recognized for its contributions to fundamental and applied research in plasma physics and associated technologies.
Job Summary
Job Role
Multi-Tasking Staff
Job Category
Government Jobs
Qualification
Graduate
Total Vacancies
31
Experience
Freshers
Salary
Rs. 18,000/- per month
Job Location
Gujarat
Last Date
30 April 2022
Detailed Eligibility:
Educational qualification :
Graduate in any discipline.
Age Limit :
Multi-Tasking Staff – 30 Years.
Total Vacancies : 
Multi-Tasking Staff – 31 posts
Salary :
Multi-Tasking Staff – Rs. 18,000/ month.
Selection Process for IPR Recruitment 2022
---
Solely based on the merit of marks obtained in the written examination conducted by the Institute for the post. Question paper will have Objective and Descriptive questions. The objective type examination will be conducted on following subjects: General Knowledge, General Awareness, Elementary Mathematics/Numerical, Computer & Reasoning.
The descriptive type examination will include questions related to writing, correspondence skills and translation in Hindi/English. A merit list of candidates based on their marks in written test will be prepared. The merit list will be valid for a period of one year from the date of publishing. During the validity period candidates may be called for joining, as and when required by the institute, from valid merit list.
Application Fees:
General/OBC – Rs.200/-
SC/ST/Female/PwBD/ EWS/Ex-Serviceman – Nil
How to apply for IPR Recruitment 2022?
---
All Interested and eligible candidates can apply for these positions online on or before 30 April 2022 by logging on to the official website of IPR.
---
IPR Recruitment 2022 for Multi-Tasking Staff : ഗുജറാത്തിലെ ഗാന്ധിനഗറിലുള്ള ഇൻസ്റ്റിറ്റ്യൂട്ട് ഫോർ പ്ലാസ്മ റിസർച്ചിൽ 31 മൾട്ടി ടാസ്കിങ് സ്റ്റാഫ് ഒഴിവ്.
താത്കാലിക നിയമനം.
എഴുത്തുപരീക്ഷയിലൂടെയാണ് തിരഞ്ഞെടുപ്പ്.
യോഗ്യത : ഏതെങ്കിലും വിഷയത്തിലെ ബിരുദം.
പ്രായപരിധി : 30 വയസ്സ്.
Job Summary
Post Name
Multi-Tasking Staff (MTS)
Qualification
Graduate in any discipline
Total Posts
31
Salary
Rs.18,000/- + HRA
Age Limit
30 years
Last Date
30 April 2022
എസ്.സി/എസ്.ടി/ഒ.ബി.സി/വിമുക്തഭടർ എന്നിവർക്ക് വയസ്സിളവ് ലഭിക്കും.
ശമ്പളം : 18,000 രൂപയും എച്ച്.ആർ.എയും
അപേക്ഷാഫീസ് : 200 രൂപ.
എസ്.സി/എസ്.ടി/വനിത/ഭിന്നശേഷി വിഭാഗത്തിന് ഫീസില്ല.
ഓൺലൈനായി ഫീസടയ്ക്കണം.
അപേക്ഷ സമർപ്പിക്കേണ്ട വിധം
---
വെബ്സൈറ്റ് വഴി ഓൺലൈനായി അപേക്ഷ സമർപ്പിക്കാം
വിശദ വിവരങ്ങൾക്ക് www.ipr.res.in എന്ന വെബ്സൈറ്റ് കാണുക
അപേക്ഷ സ്വീകരിക്കുന്ന അവസാന തീയതി ഏപ്രിൽ 30.
---